Mark Lottman was born in Los Angeles and is a first time author. He grew up with a love of theater and dance and performed in many plays and musicals throughout his life.
After college, he worked as a fourth generation baker for 26 years in his father's business while raising two children. During these years, Mark enthusiastically coached soccer, baseball and volunteered for his kids high school drama and speech teams. Mark has also been on the board of a non-profit for the past 15 years.
Growing up Mark experienced bullying, which was one of his motivations to create the Posikids Book Series. As a Husband, father of two, step dad of three, uncle of thirteen and great uncle of five, Mark has always cared about the future of our youth.
"Teaching a child that they have the choice to live a positive life is such an important lesson. The world needs to create more Posikids!"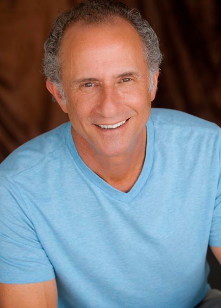 Matt is an artist, comedian, and musician whose illustrations and cartoons have appeared in a variety of publications over the past ten years.
When he's not drawing and painting, Matt keeps busy with his other loves -- performing improv comedy and writing and recording original music.
Matt lives in Los Angeles with his wife, Jenny, and their two sons Edison and Eliot.
See, hear, and watch more of Matt's work at www.mattgeiler.com.